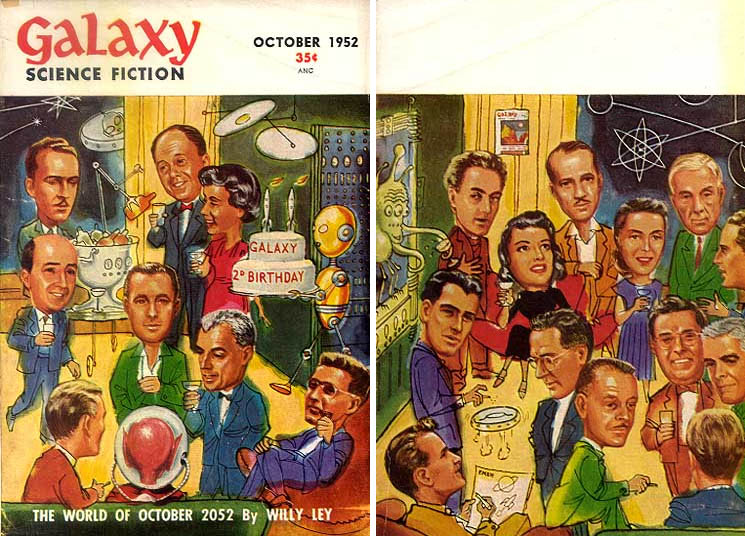 The ID guide for the top authors of 1952.
Along with
Astounding
and
The Magazine of Fantasy and Science Fiction
,
Galaxy Magazine
was one of the more important science fiction digests in the 20th century. Ray Bradbury wrote for it-- an early version of
Fahrenheit 451
appeared in its pages--as did Heinlein, Asimov, Pohl, Sturgeon, Cordwainer Smith, Vance, and numerous others.
Now a fairly decent collection of issues (355 in all)
is available for your reading pleasure at archive.org for free.
It's not the complete run of the magazine yet, but it's pretty close.